Under the rising global environmental awareness and the trend of future residential energy saving and carbon reduction requirements, Qunfeng invested in the environmentally friendly wood plastic brand market in 2017, and has a fully equipped wood plastic automated production line, which includes ingredients, mixing, pelletizing, extrusion molding and A series of processes such as cutting and processing are all designed, developed, and manufactured in Taiwan, with professional R&D, production, business and marketing teams.

Eco-Friendly

Wood Texture

Stable Quality
Low Cost
Made in Taiwan
Plastic-wood composite material is a kind of polymer material that combines plastic and plant fiber. It has the advantages of wood's natural beautiful texture and processing capacity. It also has the characteristics of plastic insect resistance, corrosion resistance and large-scale production. It can be used to replace outdoor Most of the functions of wood.Such as laying platforms, railings, plank roads, grilles, partition walls, wall materials, pavilions, flower stands, seats, flower stands, guide signs, suspension bridges... and other products, the main raw materials of which are derived from recycled plastic and plant fibers, and can also be used by themselves.Recycled and reused is one of the very good green ecological materials.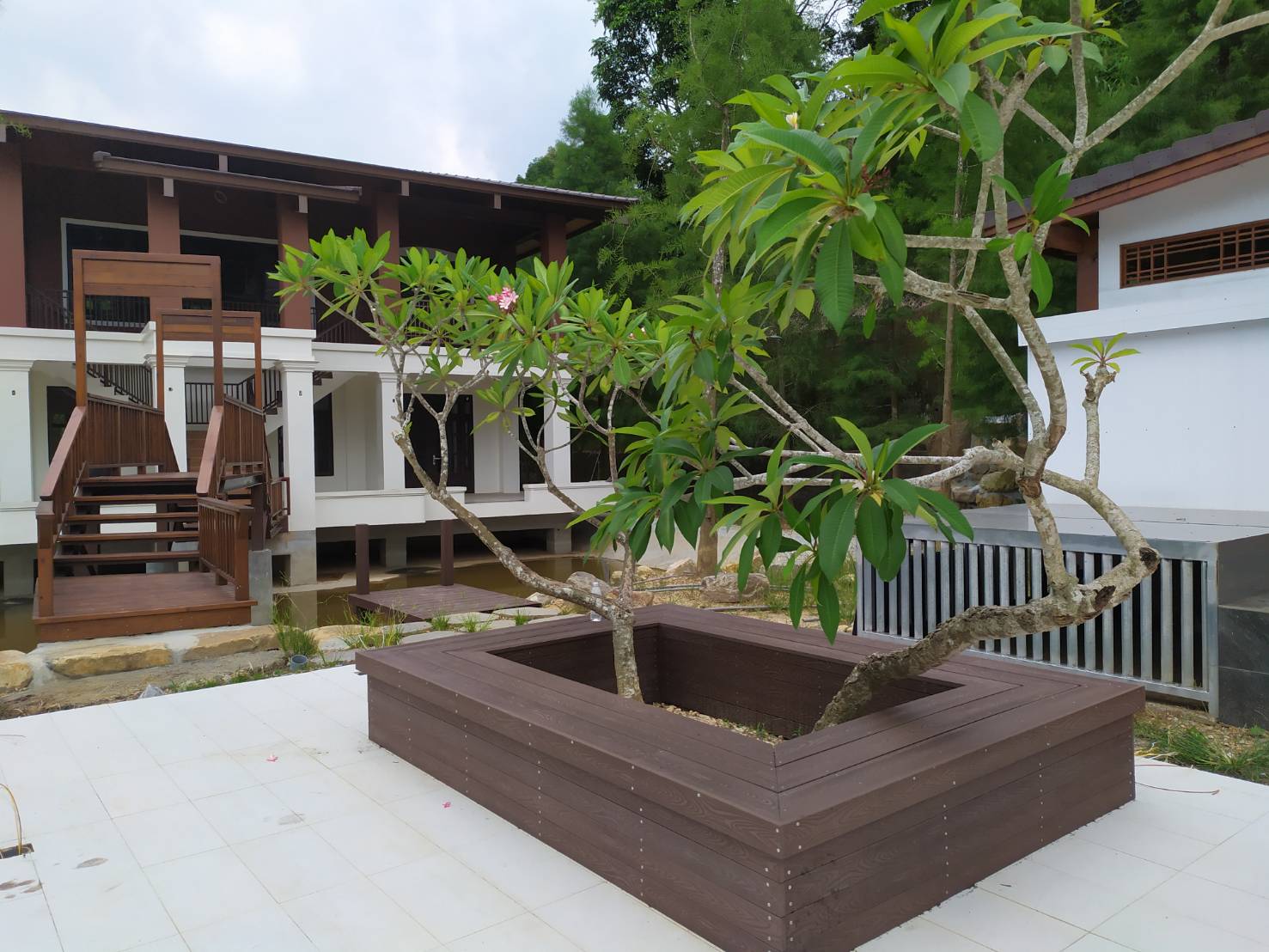 The company uses pure recycled raw materials, and the production process is strictly controlled. Obtained ISO9001 certification, healthy green building materials, and received good comments after use. The company has been deeply involved in the Taiwan market to develop a variety of climate profiles suitable for Taiwan's islands, which are used for landscape and construction materials, which can last for more than 15 years.